Weekly Specials
BUDWEISER BREW HOUSE
$5 WEDNESDAY

$5 Budweiser, Bud Select, Bud Light, Busch, & Busch light steins
$5 Deep Eddy & Una Vida cocktails
$5 Appetizers: Bourbon Bacon Deviled Eggs, Toasted Ravioli, Pulled Pork Sliders, & Boneless Wings
*Offer not valid on Cardinals home game days*
FREE BEER FRIDAY: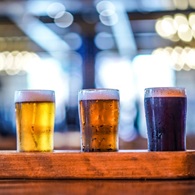 Every Friday enjoy a FREE 5oz draft sample! Each week features a different beer on draft.
Come for the beer, stay for the live music 11a-2p.
SPORTS & SOCIAL
TACO TUESDAY: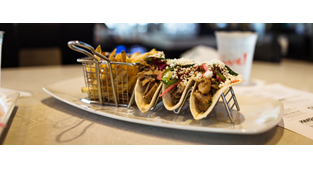 Featuring:
$2 tacos
$3 chips & salsa trios
$5 margaritas
Tequila cocktail flights
*offer not valid on Cardinal home game days*
BUCKET WEDNESDAYS: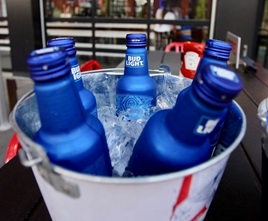 $20 Domestic buckets every Wednesday 4p- close!
*offer not valid on Cardinals home game days*
CHASE TO 700 SPECIALS: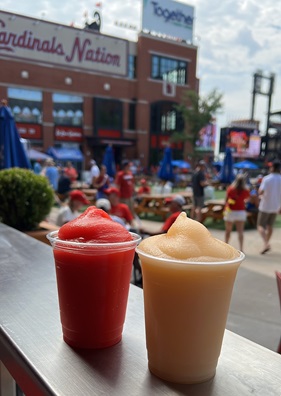 $5 Busch Light Cans
*$6.98 Frozen Cocktails*
*Price on the frozen cocktails is reflective of how many home runs Albert scores on his way to 700 - stopping at $7.00
*Offer valid through the end of baseball season*
Mimosas on Deck

Budweiser Brewhouse

Hakuna Mimosa - it means it's brunch time on the Rooftop Bud Deck!

Saturday Signings: Ryan Franklin

Cardinals Nation

Autographs with Ryan Franklin

Dirty Muggs

Bally Sports Live!

STL favorites, the Dirty Muggs are back!

Eric Lives Here

Bally Sports Live!

Eric Lives Here is taking center stage!