Koibito Poké
Cardinals Alumni Todd Stottlemyre opens Koibito Poké location in Ballpark Village

Second St. Louis location will open in advance of 2023 baseball season!
ORDER NOW

Koibito Poké, a poké restaurant influenced by traditional Hawaiian and Japanese flavors and ingredients, will open its second St. Louis location in Ballpark Village. The restaurant was co-founded by former St. Louis Cardinals pitcher Todd Stottlemyre, who pitched for the Redbirds from 1996 to 1998.

Koibito Poké opened its first St. Louis location in Des Peres in September, and a third location is slated to open in Warson Woods next year. The word Koibito means "love" in Japanese. The team at Koibito Poké encourages guests to show their bodies some love by enjoying fresh, clean, whole foods that not only taste good but are also packed with nutrients. The menu features four signature bowls that can be customized to include a variety of ingredients, including fresh tuna, chicken, tofu and vegetables.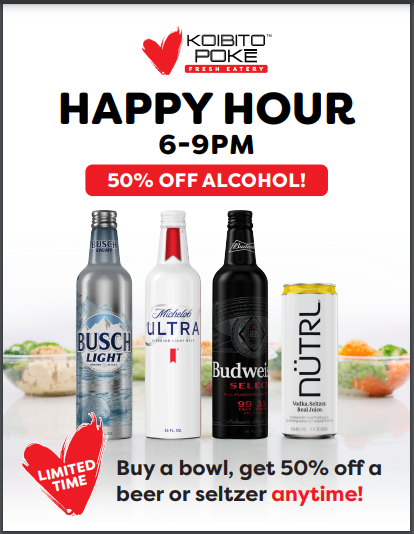 For more information on Koibito Poké head to: https://koibitopoke.com
To order catering head to: St. Louis Catering