Work
Work in Ballpark Village
In the middle of the action in the heart of the city, The PwC Pennant Building and Spark STL are easy to find—and hard to resist. Adjacent to Busch Stadium, amid all the excitement of Ballpark Village, these offices offer a one-of-a-kind opportunity for businesses to share a home with the beloved St. Louis Cardinals.
---
Space available for lease!
Collaborative Workspace
Spark St. Louis
---
Spark St. Louis, a new collaborative workspace located in The PwC Pennant Building, provides local companies and from entrepreneurs and startups to established businesses seeking alternative collaboration space and an affordable and efficient way to conduct their businesses and engage their teams. The space features dedicated and nondedicated workstations, private offices and suites. In addition to monthly leases, Spark also offers daily passes.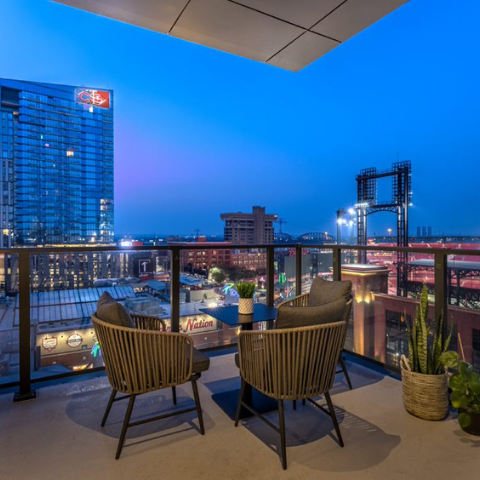 Corporate Office
The PwC Pennant Building
---
The first new Class-A office construction in Downtown St. Louis in 30 years, The PwC Pennant Building represents the ultimate in convenient, efficient, fully-amenitized office space. Anchored by PwC, the building features ground-floor retail, expansive floor plates, modern amenities and more than 500 structured parking spaces.