Bud Deck
Baseball
Cardinals baseball is back, and the Bud Deck at Budweiser Brew House in Ballpark Village is your PRIME seat to take in the games!
Perched above center-field with a prime view into Busch Stadium, the Bud Deck delivers a game day experience for you to cheer on the Cardinals all season long from STL's sports watch destination! Enjoy a ballpark themed menu from the Bud Deck grill and plenty of beverage options from multiple bars, complete with live in-game audio and video.
Tickets start at ONLY $10 for Regular Season & $15 for Post Season!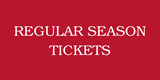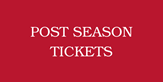 BUD DECK GRILL:
CHIPS & SALSA | $5
CHIPS & POBLANO QUESO | $7
NACHOS | $10
CHICKEN NACHOS | $13
BBQ BRISKET NACHOS | $15
DOGS & BRATS
*SERVED WITH CHIPS*
CLASSIC HOT DOG | $9
STL DOG- SERVED WITH BBQ BRISKET & COLE SLAW | $13
CHILI CHEESE DOG- CHILI, CHEDDAR, ONION, PICKLED JALAPENO | $11
G & W BRAT- BEER BRAT, SAUERKRAUT, BEER MUSTARD | $10
Mimosas on Deck

Budweiser Brewhouse

Hakuna Mimosa - it means it's brunch time on the Rooftop Bud Deck!

Saturday Signings: Ryan Franklin

Cardinals Nation

Autographs with Ryan Franklin

Dirty Muggs

Bally Sports Live!

STL favorites, the Dirty Muggs are back!

Eric Lives Here

Bally Sports Live!

Eric Lives Here is taking center stage!